Evan Penny
Age spots, wrinkles, and every detail of a face are featured in the work of Toronto artist
Evan Penny
.
He generally produces head-and-shoulders busts larger than life size, and implants each hair one strand at a time while creating his sculptures.
Like
Mueck
, Penny has an extensive background in special effects for film, and his effects have been featured in X-Men and Johnny Mnemonic.
Evan Penny makes the kind of sculpture that is so realistic, so detailed, and so obviously a display of skill that it literally stops people in their tracks. But this alone isn't why the artist's work grabs the viewer.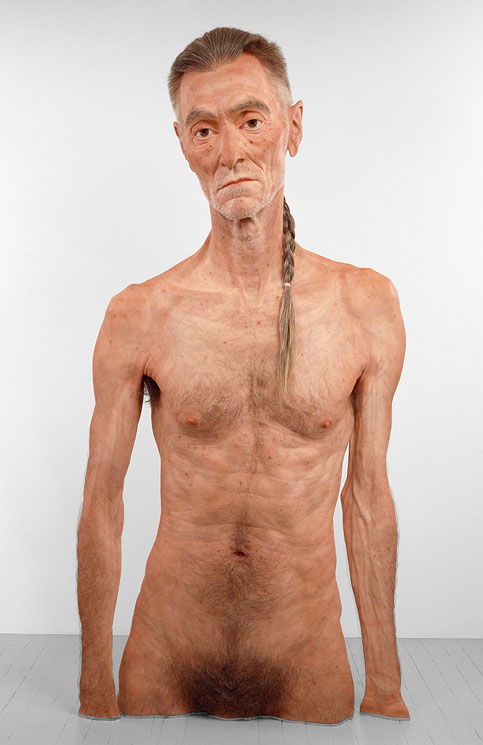 Other Artists Related Sculpture
Jamie Salmon
Ron Mueck
Sam Jinks